Cohen & Aiden
Today I visited Kirsty and Russell and their 4 year old identical twin boys Cohen and Aiden and the boys big sister Luci in their family home at Hillcrest in South Australia.
I love blogging and sharing my photography experience and details of my special visits to into twins homes across Australia.  To be able to capture some amazing twin connection images for the family is simply gold – a moment caught in time to be cherished forever by the family.
Prior to the photo session I send out my 'Let's Play' details for the parents or twins and ask that they let me know which one(s) they would like to participate in on the day of our photo session.   These are interactions I have designed to remind the families of how much fun they can have as a family and warm them up for an incredible experience with me at their photo session.  Often we get bogged down with day to day 'stuff' and forget to take time out to appreciate our family…these fun activities allow me to work my magic at the session and gives us the safe space to ensure the essence of their family and twin connection is captured.
Kristy said the boys really love balloons and she selected to do the Happy Un-birthday party activity where she organised an amazing un-birthday party for all of us, think too many balloons, delicious food and a present for each member of the family.  Wow Kristy was organised – she made the most amazing colourful cupcakes which the boys took great delight devouring not to mention the plate of colourful popcorn and fairy bread.
 Aiden took a shine to the sweet icing on top first and couldn't resist getting a photo of his mum's beautiful cupcake before he ate it.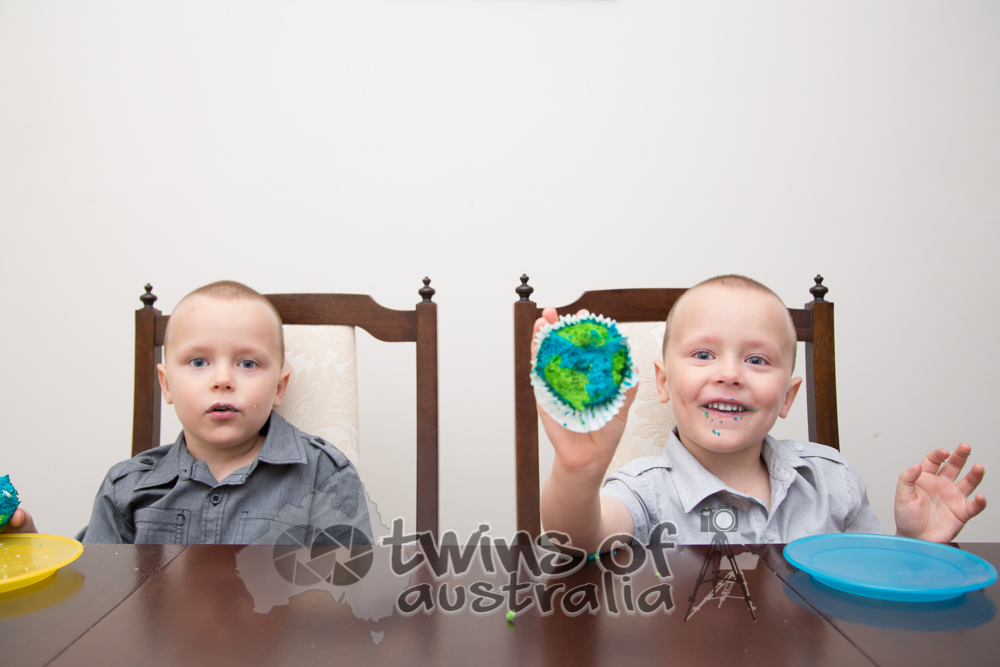 We ventured down to their local park for some lovely family photos and I just love this one of the boys racing each other, see first hand the competitive streak between the two with Cohen out front.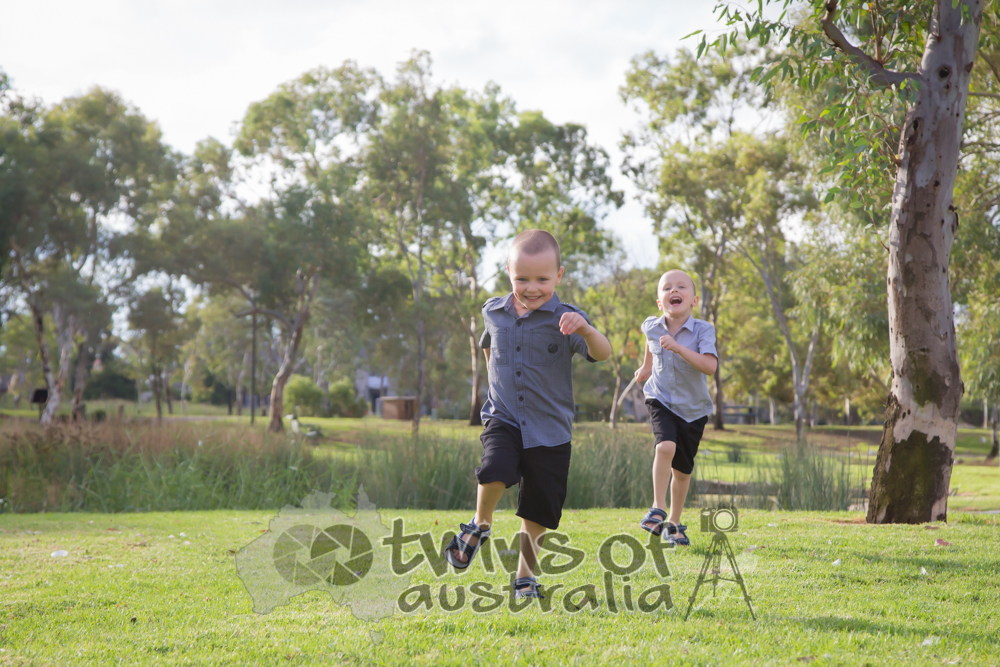 I really love this on of Luci – I couldn't resist!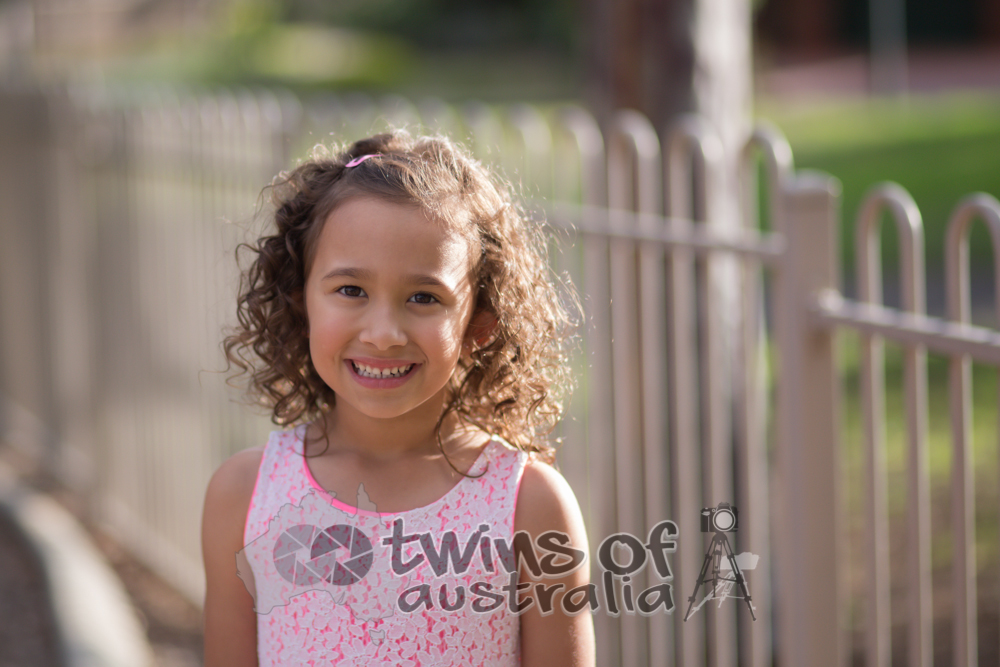 The Family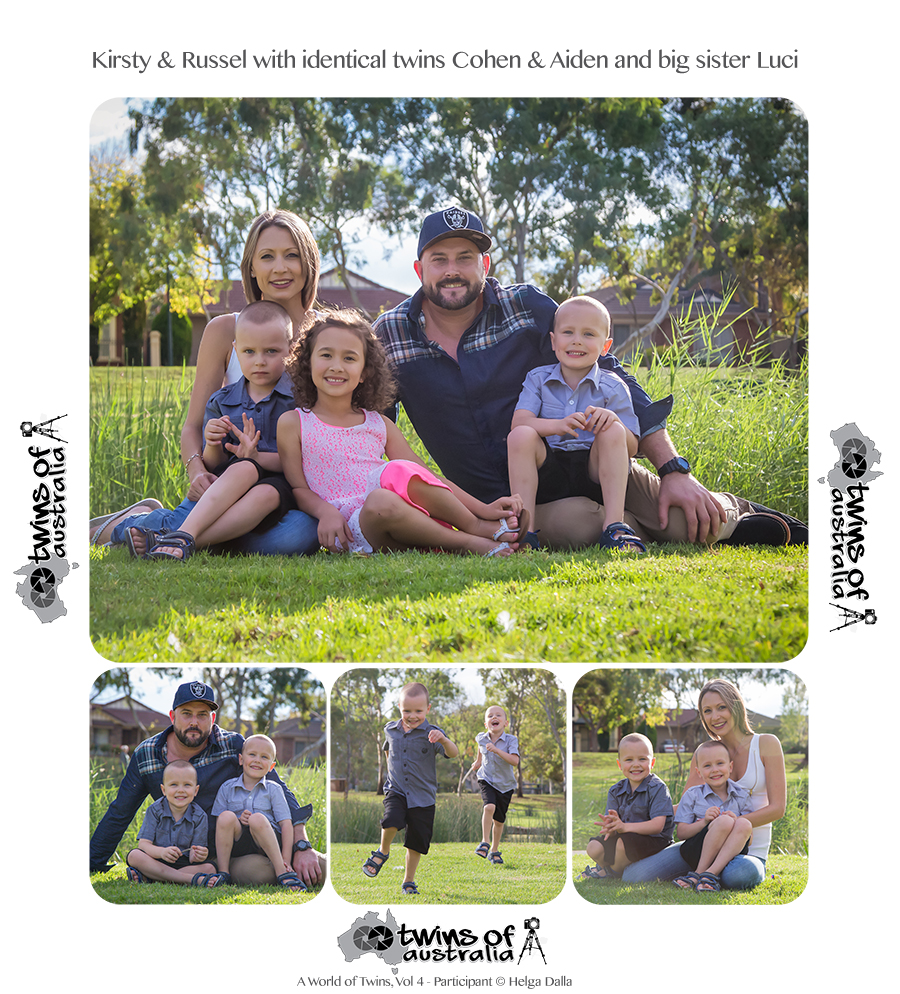 Kirsty had organised an extra special gift at the end of the photo session.  She gave them some helium balloons – WOWSA now that sure was a way to get them all excited, we all had so much fun!  Thank you Kirsty and Russell for your hospitality and for joining to be a part of  Volume 4 of A World of Twins, it was such a gift to be able to share some time with you and your beautiful family.  I look forward to seeing you feature in the book and become a part of Australian History.
Helga Dalla, Photographer, Author and Founder of Twins of Australia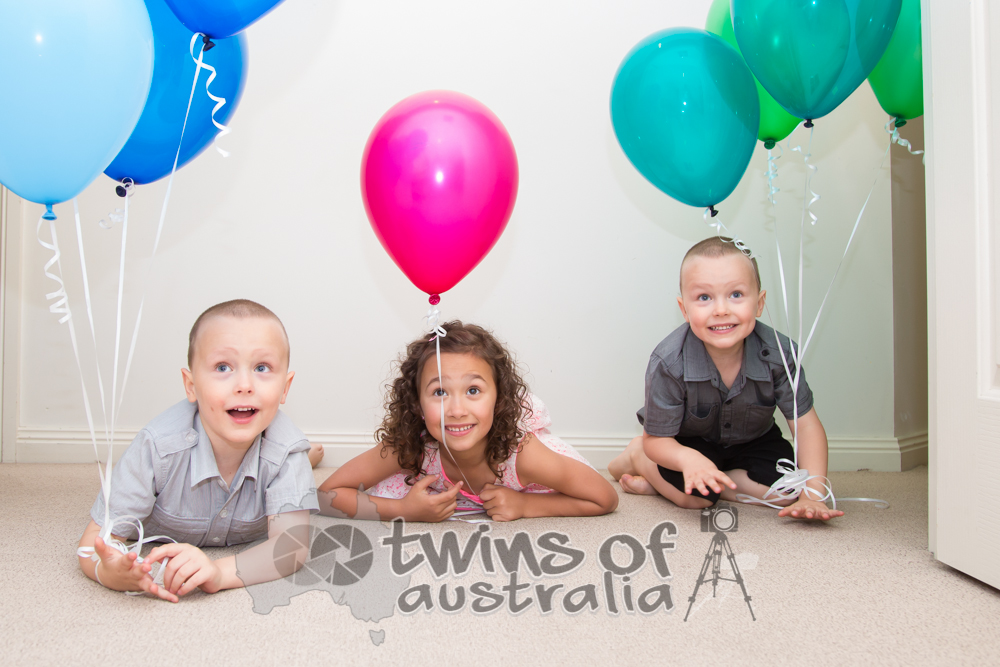 GD Star Rating
loading…
Cohen & Aiden

,