About Us
Twins of Australia was established by Photographer Helga Dalla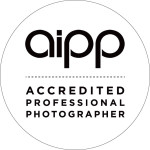 'A World of Twins' is a peek into the unique elements of life within a family blessed with twins.
Twins of Australia brings together and supports twins and their families through networking, sharing personal stories and photos.
Helga aims to unleash the mystery behind twins and provides local communities throughout Australia with an insight into the lives of twins and their families.
To help spread the word Helga has been able to combine two of her passions, photography and people, in a lovely black and white photography book 'A World of Twins' .    Sunshine Coast AUSTRALIA is featured in the first book which was published and launched in March 2011.  Volume 2 was published in April 2013 and Volume 3 in April 2014.  
Volume 4 is now open for bookings for those families of twins that would like to feature and participate in A World of Twins book series.  CLICK HERE to register
Twins are defined as two children born of one mother as a result of the same pregnancy!  For those who are single born, there is often a curiosity, even fascination, about what it would be like as siblings sharing the experiences of growing up simultaneously.
'A World of Twins' is a photographic study that explores the special world of twins; the unique relationships, the sympathetic likenesses and the common experiences of fraternal and identical twins of all ages.
Helga's aspiration is to provide twins and their families from around Australia with an opportunity to tell their story and to partner with Compassion to work with local churches around the world to foster the spiritual, economic, social, physical and emotional development of twins living in extreme poverty.
Through her involvement with Compassion Helga aims to provide an avenue to connect twins and their families from Australia with sponsored twins living in extreme poverty in developing countries.
Twins and their families from communities across Australia interested in showcasing their unique story in future editions or to be involved in the Compassion Sponsorship can register online at here at Twins of Australia.