2 + 1 + 2 + 5 the Lock Clan
Fraternal Twins Jessica & Rhianon, Identical Twins Liam & Thomas and Lucy
My 6th Adelaide Twins Shoot on 12 April @ 3pm…WOW is all I can say WOW…another SUPER Mum Karen from Mt Gambier who arranged for Jessica her 21 year old fraternal twin to drive from Geelong (VIC) to meet them all in Adelaide at Rhianon's.  Karen  drove 5 hours to Adelaide Botanical Gardens to meet me with her other set of twins 17 year old Liam and Thomas and their older sister Lucy (19 years) for the photo shoot – amazing, we had so much fun – awesome guys…you rock! How memorable have you all made my Adelaide trip!!!
Photo 1: Adelaide Botanical Gardens was a fantastic place to meet up for the shoot, I love this shot of them outside the Palm house.  These guys were great, very open to playing around, experimenting and just simply having fun!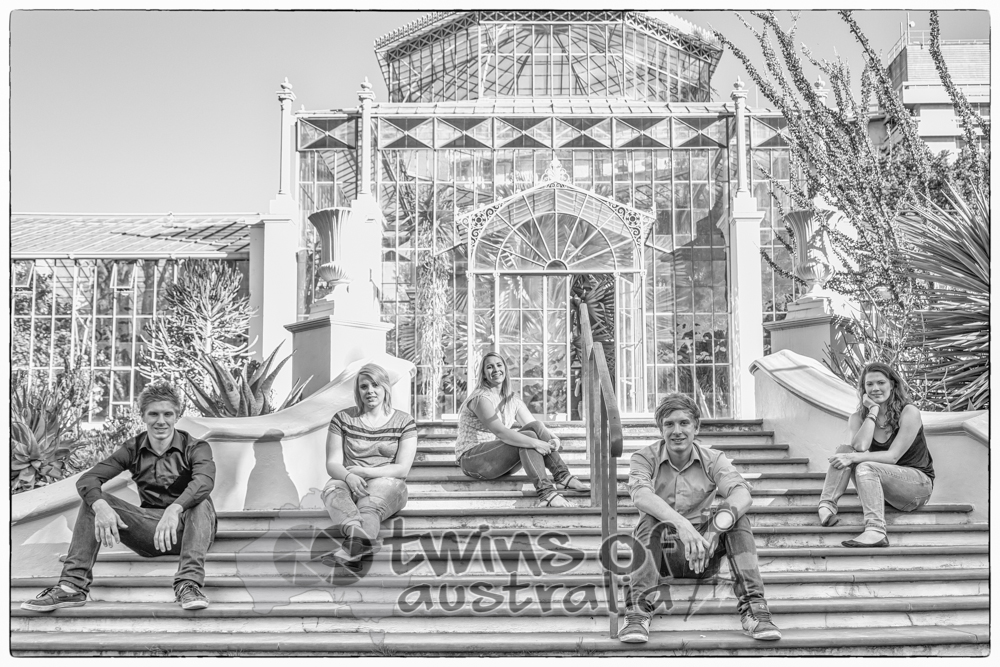 Photo 2: This is another one of my favourites captured inside the Palm house, looking out at me.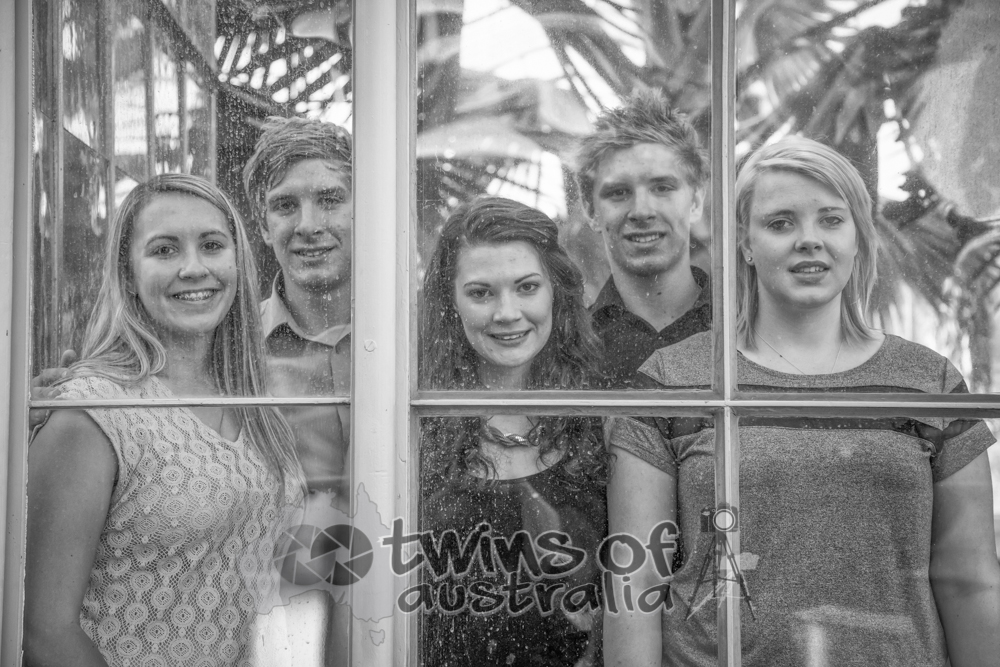 Photo 3:  Lovely one of the family – L-R: Thomas, Karen (proud mum), Rhianon, Liam, Jessica & Lucy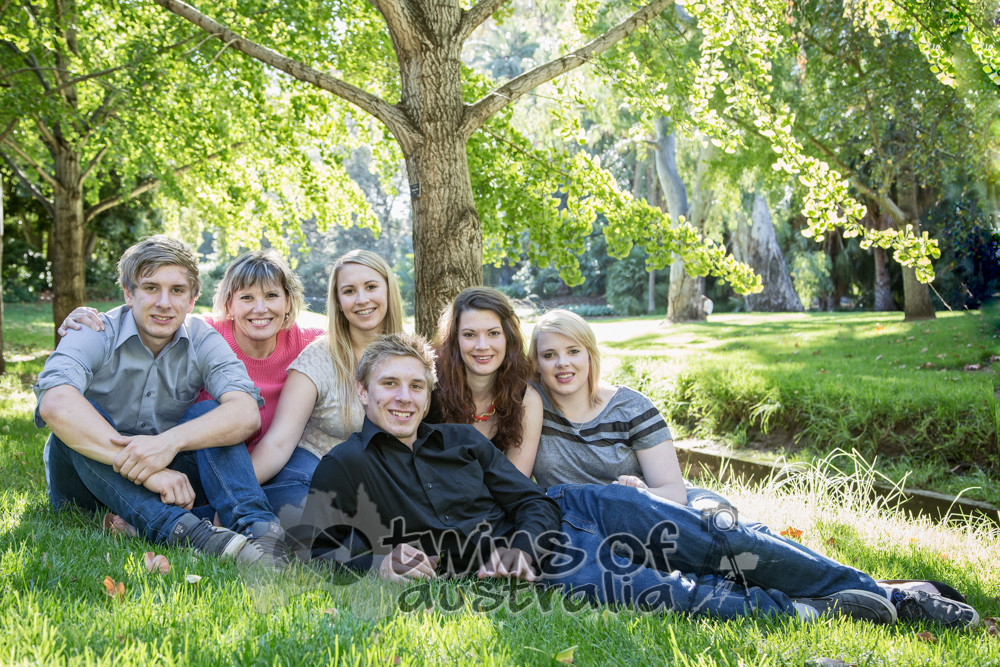 Photo 4:  Playing around – catch me in the air if you can!!!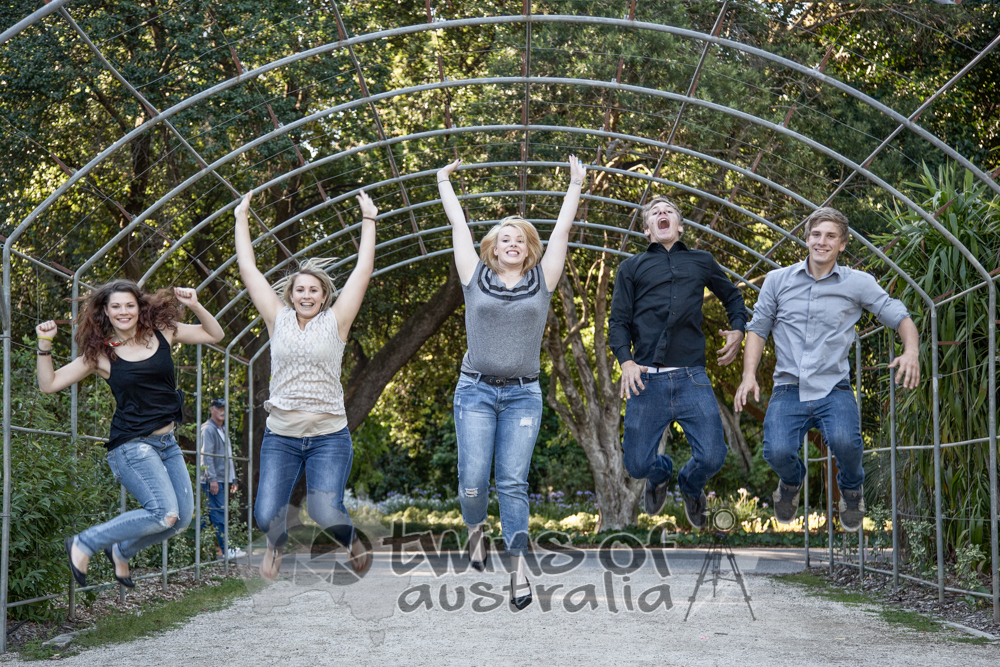 After we finished at the Botanical Garden they suggested we go to a cool place in the city where they have some awesome graffiti, so we piled into our cars and played follow the leader forgetting that the footy was on so the traffic was pretty hectic but we got there in the end.  An almost deserted car park with a few cards in it.  Karen stayed behind filling in her paperwork and we asked her to keep a watch on the gate so no one locked us in.
Photo 5:  Taken in the city at the Graffiti  – L-R: Liam, Rhianon, Lucy, Jessica & Thomas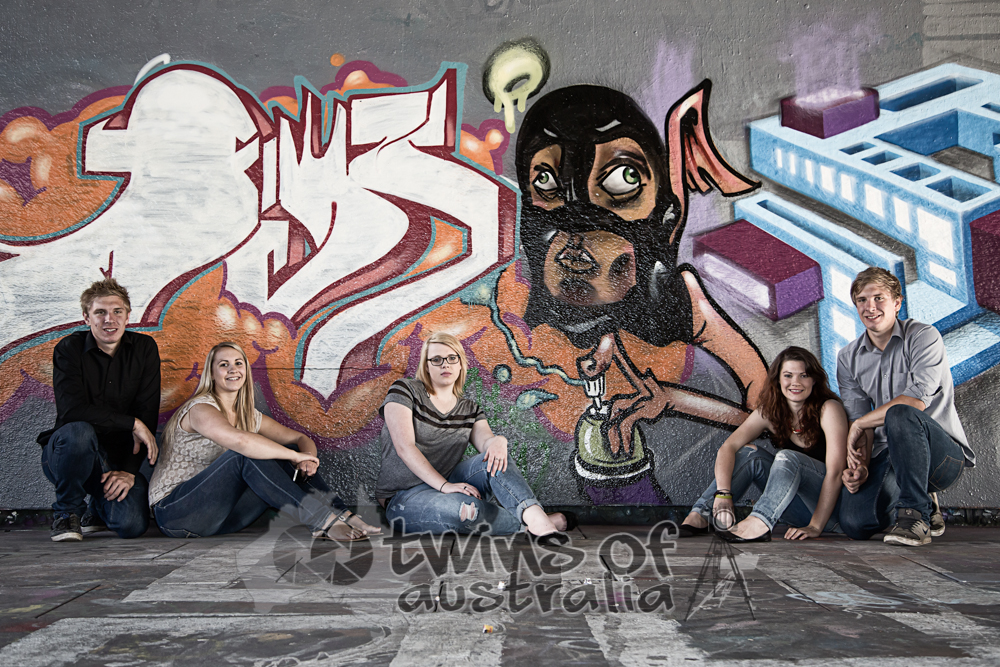 Photo 6:  We also grabbed a few shots across the road against the red brick wall…thought they turned out pretty cool and we used the Poppers to get the colourful streamer effect…what a cool family hey!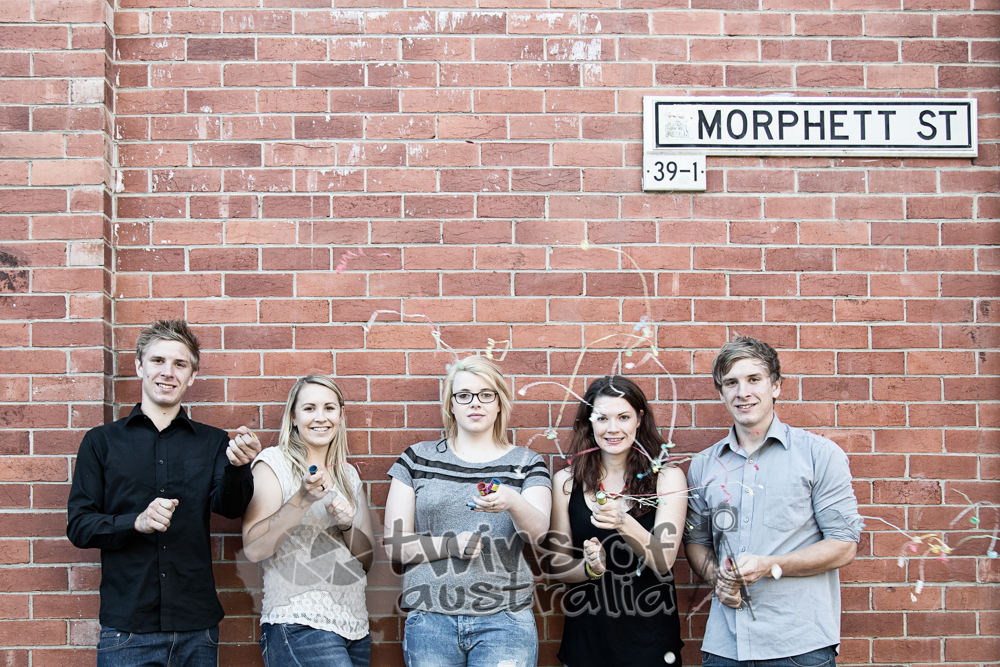 After we wrapped up we headed back to the car and oh my goodness there was Karen sitting in the car reading Volume 2 of A World of Twins – totally engrossed in the book that she had not who locked her and my hire car in the car park…two huge chains and bolts.  We all stood there baffled and Karen totally amazed anyone would lock her in knowing she was sitting there in the car!  A car pulled over and a guy popped his head out of the car window and said is your car locked in there and we said yes and he said I can help you.  So  he parked his car around the corner and walked over and unlocked the gate…I asked him 'hey did you lock us in?'  To which he replied, 'yes most people who use this car park have their own set of keys so I presumed you all did.'  So what an adventure and what luck that he just so happened to pull up and see us stranded on the other side of the fence from our cars.  So yes this shoot and my Adelaide trip has been one to remember.  Thanks Karen, Jess, Rhi, Tom, Lucy & Liam for such an awesome afternoon.  I'm really looking forward to sharing more of your families store in my next publication.
Photo: 7  the wonderful Lock family.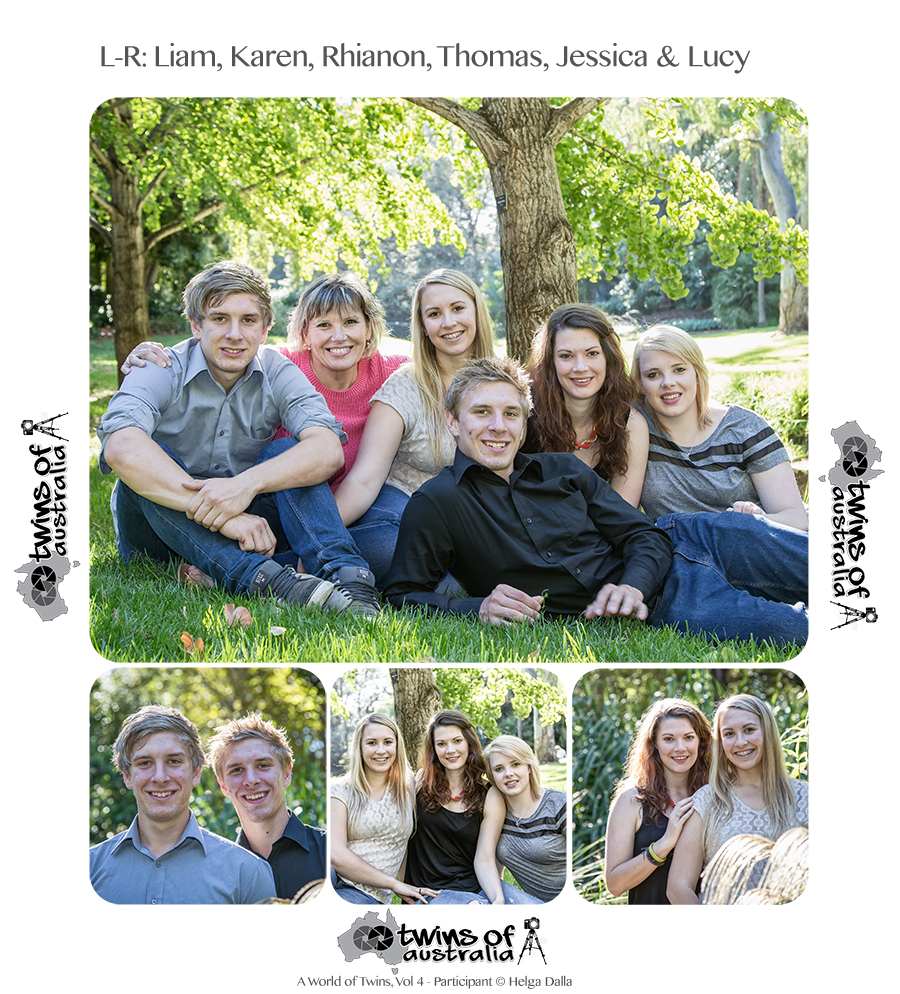 Helga Dalla, Author and Award Winning Photojournalist specialising in recording the amazing connections and unique stories of twins across Australia.
GD Star Rating
loading…