Spreading the Word
A friend of mine, Genine Howard, former founder/publisher of Profile Magazine on the sunshine Coast Queensland, recently relocated to Melbourne and has just launched Australian Content Kids (sister site to Australian Content Magazine…the magazine for women who want it all!)
Australian Content Kids is a magazine that celebrates pregnancy, parenthood and of course, the tiny people in our lives.
They provide informative, holistic parenting advice and bring you the very best products and information to raise happy, healthy, content children.
Genine's site is positive, empowering, educational, fun, inspiring but above all it's about bringing out the best in our lovable little ones.
Content Magazine launched early this year (2014) and due to its success Genine Howard, as just launched Content Kids.
Content Kids has been developed as an online platform with a large, national, engaged audience with thousands of monthly views from parents across Australia.
Genine Howard, shows women there is more to life and that they can, should they choose, to have it all. Whether they are a mum, wife, business woman, each of us can live our best life.
With the birth of her first son the real catalyst, Genine realised there is a better way to live than being a slave to work and others expectations of us. She went about creating her own ideal life – her very own charmed life; a life that is balanced, abundant, fulfilling, on purpose … and is one that is content. Genine is testament of finding true success.
Twins of Australia image of Identical twins Owen & Hugh, from Canberra ACT are featured the August 2014 Launch article on 'Dealing with Gluten and Dairy Issues in Children'.
Thank you Genine Howard, we look forward to following Content Kids.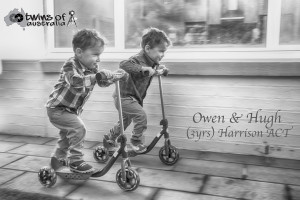 GD Star Rating
loading…