Double Delight – Groch Family
WOW I thought one set of twins or triplets made me work hard, UNTIL…I met the Groch family from Gowler East in South Australia.  Sarah and Andrew are one of the many SUPER parents who have not one set of twins but two sets of twins, taking the twin dynamics to a whole new level!  Sarah and Andrew's first set of twins born were Brooklyn and Jordan who are 6 years and then along came Grace and Anthony who recently turned 3 years.  So how awesome is that…to be parents of 2 sets of twins…simply amazing!
As you could imagine their house is very busy and I couldn't help but notice in their kitchen one whole wall decorated with their children's artwork, awards and certificates of achievements – I could feel the children's excitement and the parents pride when I stopped to have a closer look…my first few shots were of course the twins with their certificates…priceless!!  Just love the way Anthony is holding his sister Grace's hand…just a tad proud hey!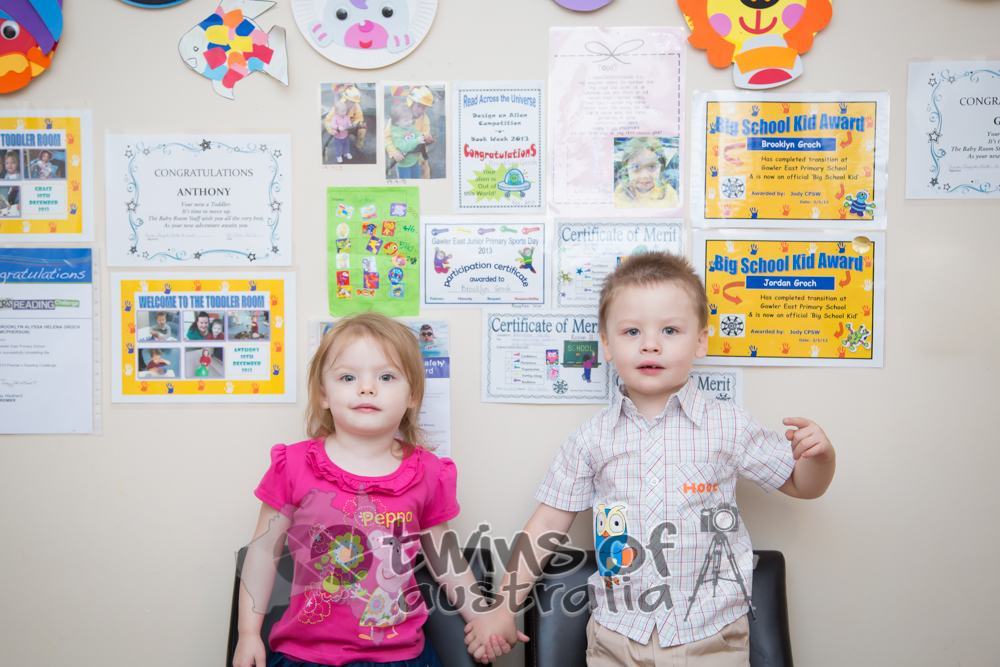 We then ventured into their toy room where they drew their names on the huge blackboard wall.  Getting them all to listen to my instructions at the same time was another thing – best to capture them in their uniqueness and get their natural connections – love this one.
Below Image: Anthony dreaming, Brooklyn trying very hard to follow instructions, Jordan the clown of the day just had to poke his tongue out and little Miss Grace doing her own thing with the chalk in the bucket!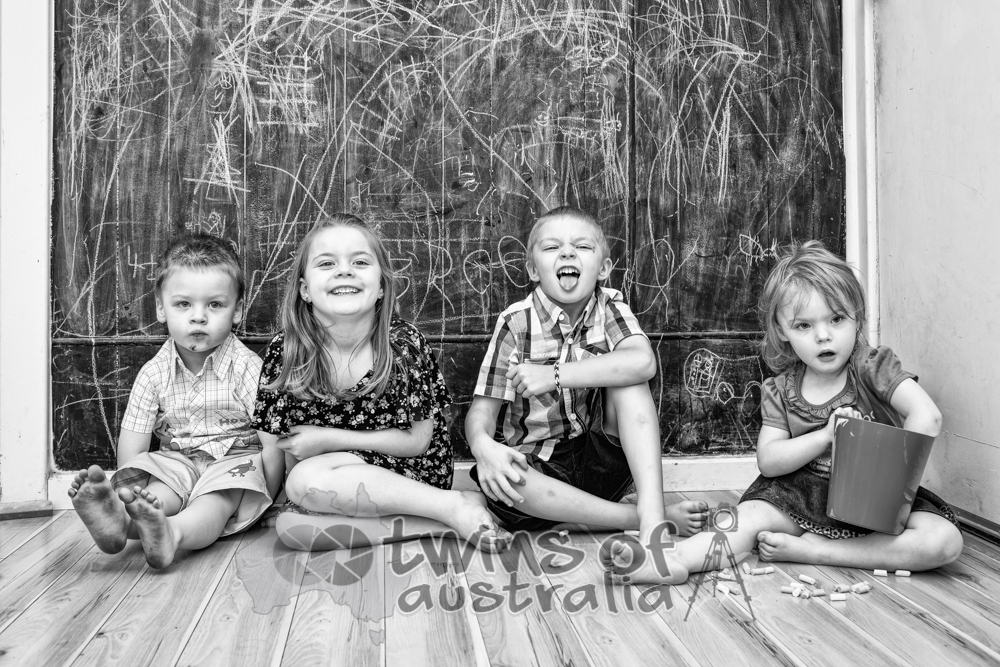 Below Image: We then ventured outside and got a few shots over at their neighbours who had a lovely big yard and let us use if for a few shots, I like this one of Sarah & Andrew's family and also took one for their neighbour Karen with her gorgeous dog 'Chopper' – thank you Karen.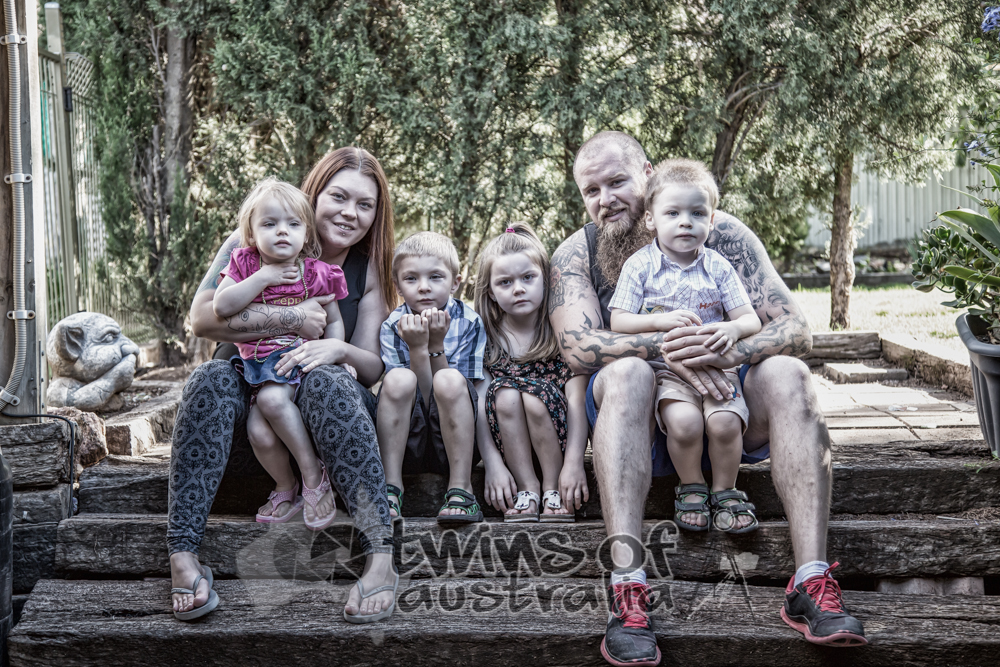 Below Image:  Karen & Chopper  (Neighbour to Sarah and Andrew)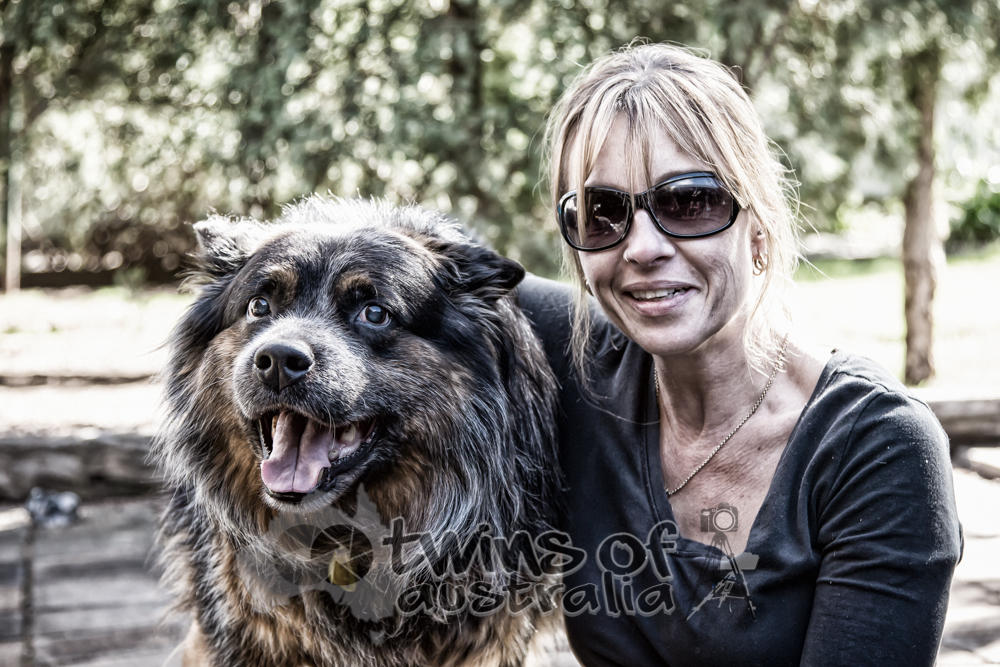 Image Below:  The family…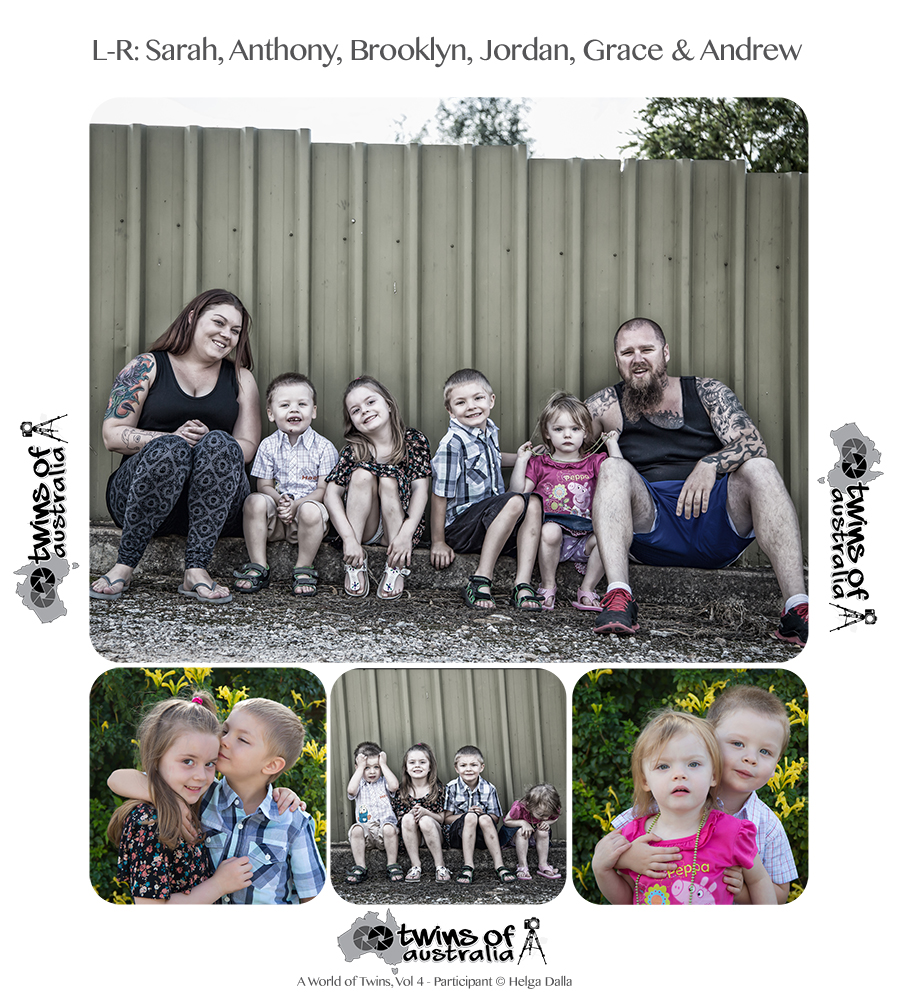 Thanks Sarah and Andrew for your warm hospitality and allowing me to enter your home and capture the essence of your family through my lens – amazing, beautiful family – I feel privileged to have had the opportunity.  Can't wait to see you become a part of Australian History in Volume 4.
Helga Dalla, Photographer, Author & Founder of Twins of Australia
GD Star Rating
loading…
Double Delight – Groch Family

,