Andy & Riley
Another awesome family that has given me a beautiful gift…to enter their home and capture their unique lives and story to share with the world through my book series 'A World of Twins'  – a photographic study that explores the special world of twins; the unique relationships, the sympathetic likenesses and the common experiences…I'm blessed…have I told you lately that I love my job?
Thank you to Lisa & Matt from Morphett Vale in South Australia for your warm hospitality I had a ball meeting you and your 2 year old fraternal twins Andy and Riley and your family four legged faithful pet dog Duke.  Also big thanks to grandma for your help too, was lovely meeting you and so glad we could get some lovely family photos with you in it…something for the boys to cherish later on in life.
Special thanks to Matt for being so prepared, he had the activities that the boys love ready to roll once the novelty ran low we moved onto the next, from bike riding, gardening, climbing ladders, fishing, peaking over fences and of course driving their two hot rod cars…wow what a fun day.  Below are a few of my favourites from the photo session.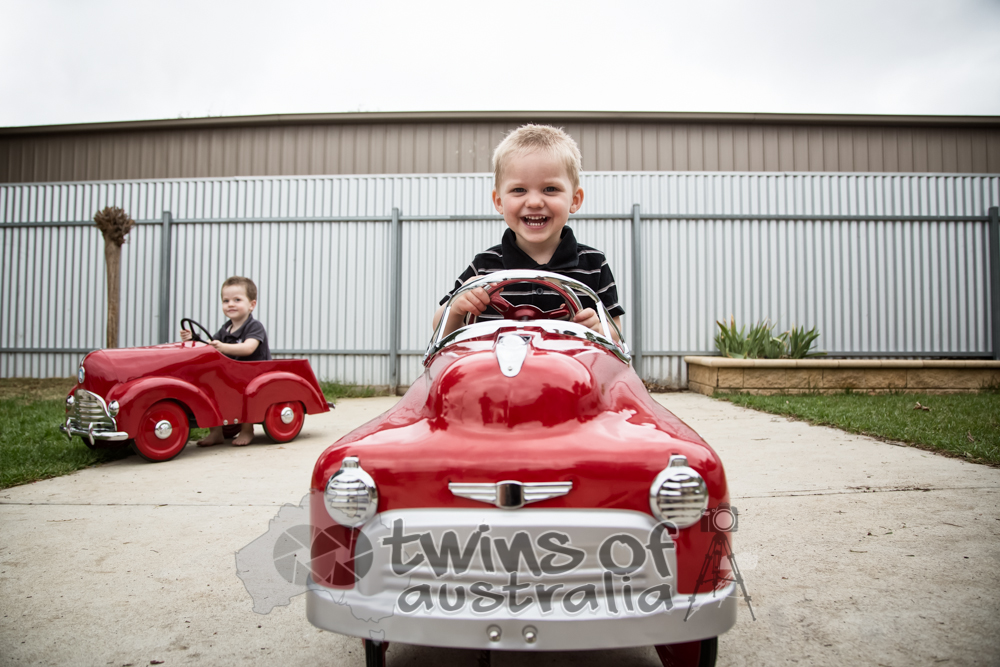 Love this one with Andy out in front…can you see who the confident twin is?  So cute how Riley is sitting in the background observing his brother.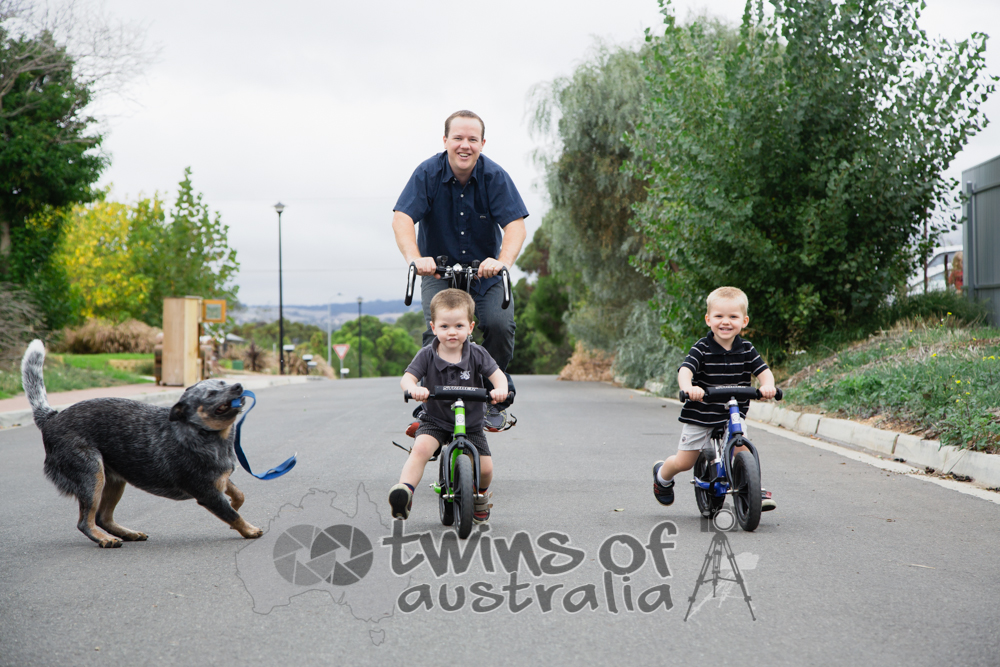 This is another favourite, Matt out riding with his sons and Duke (dog) saying hey their guys what about a walk??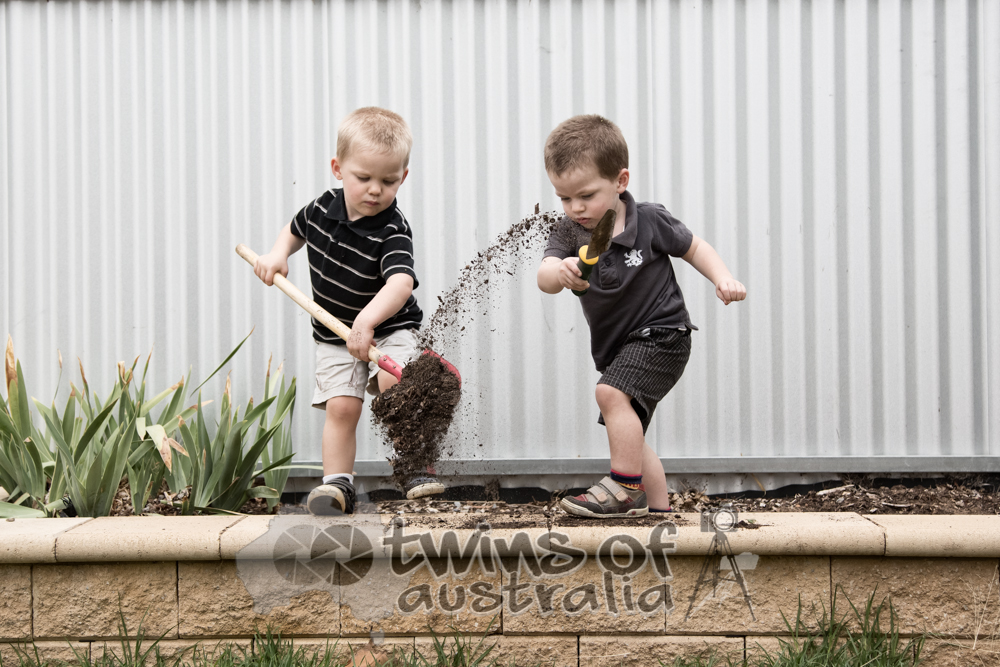 Gardening…this is how it's done.  Love the enthusiasm that Riley is putting into it.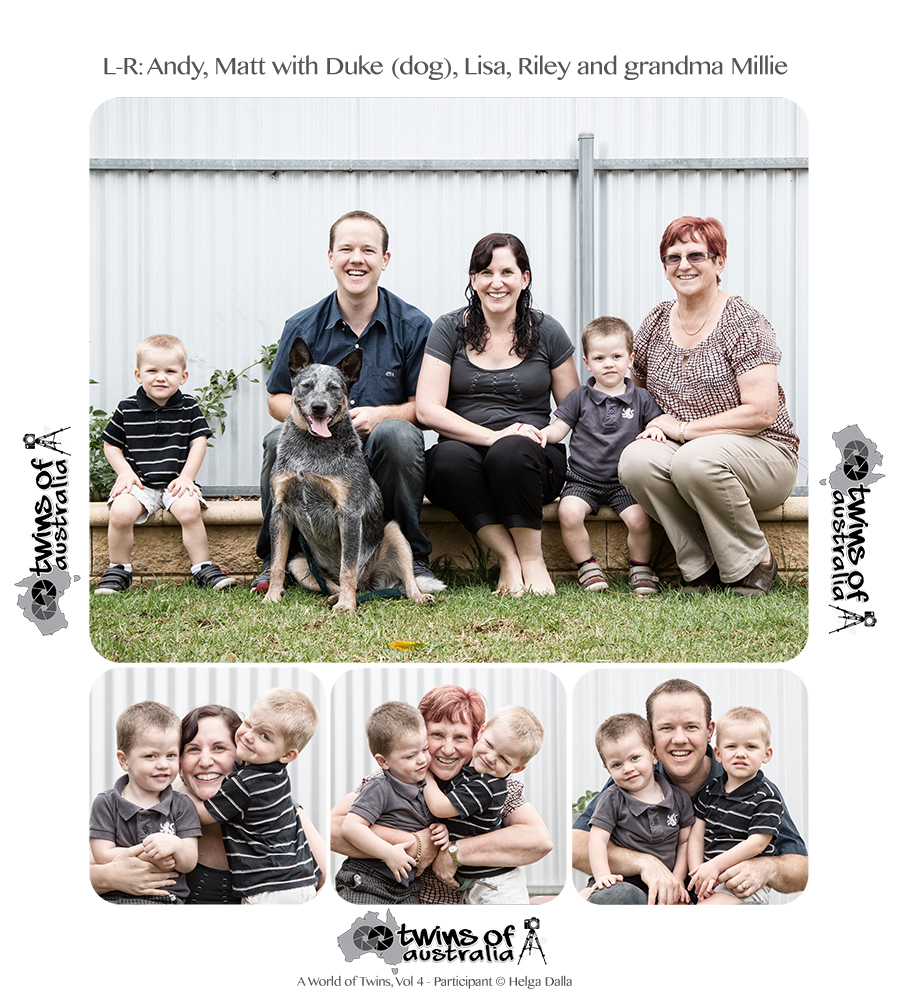 Thank you Lisa, Matt, Millie, Andy, Riley & Duke for the privilege of capturing special moments in your unique lives.
Can't wait to see you featured in Volume 4.
Helga Dalla – Award Winning Photographer, Author & Founder of Twins of Australia
GD Star Rating
loading…
Andy & Riley

,