Jade & Peta
Thank you Renee & Andrew for your warm welcome during my recent Adelaide Twins trip.  It's always lovely to be greeted with so much enthusiasm from the twins and both Jade and Peta did just that, not to mention their big sister Eliza-Jane, 9 years who was a tad excited too I might add!!!
Your twins and family photo session was the first one during my Adelaide tour and what a memorable one at that it was, thank you.  I always have a chuckle with myself when one or both of the parents are not keen to be in any of the photos and this instance it was Andrew.  Renee warned me he doesn't do the 'photo thing' and wouldn't probably participate.  That's all good, we'll see on the day.  For some reason, gosh I don't know why, some people feel intimidated and uncomfortable getting their photo taken and lack confidence so tend to shy away.  My best solution is to let them observe and usually 99% come around and warm up to the idea once they see how much fun we have.  Andrew was a little like this and I'm so glad and grateful he decided to have some photos taken with his twins Jade and Peta and also with the whole family which also included their family pet dog Ollie.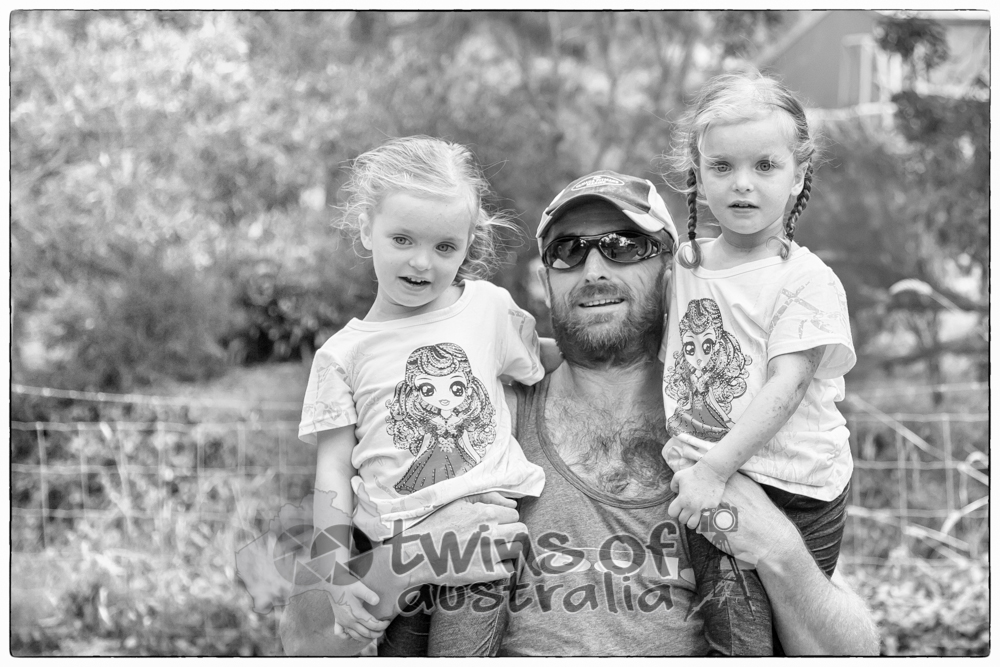 Here is another one below that I just love of the girls playing with their purple balloons (a photography tip…all children like balloons)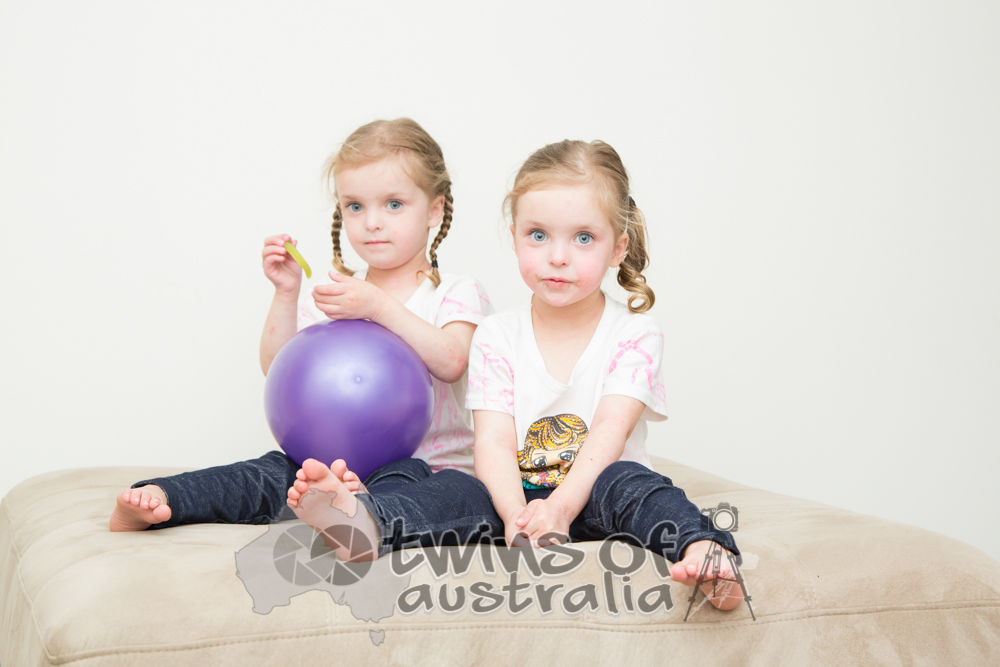 Thanks Renee & Andrew for your hospitality and for allowing me to photograph your beautiful family, it will be hard choosing the 3 images for inclusion in Volume 4 of A World of Twins, there are way too many good ones.  I can't wait to see your family featured and to become a part of Australian History.
Helga Dalla –  Photographer, Author & Founder of Twins of Australia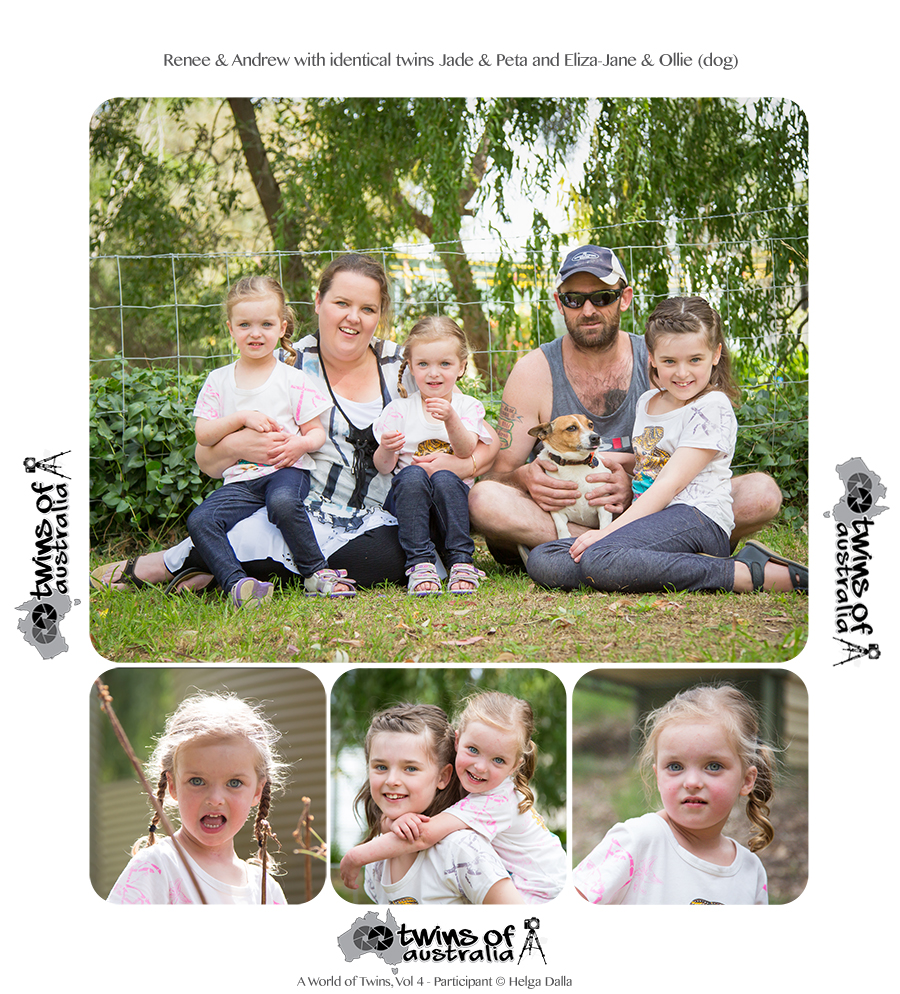 GD Star Rating
loading…
Jade & Peta

,