Identical Twins Aria & Kalani
Parents Leigh and Andrew had enquired about participating in A World of Twins book series Volume 3 back in May last year.   Due to a few personal other commitments had to postpone.
You can image how excited I was when Leigh contacted me in April this year to say that she would would love their twins and family to be a part of Volume 4.
When I rocked up at their family home in Tweed Heads I was greeted by two cute little faces peering through the curtain in the lounge room.  The little faces belong to adorable 3 year old identical twins Aria Janet and Kalani Ann.  At the door bouncing around like he had ants in his pants with such excitement was their big brother Kai Trevor.  I was given the grand tour of their home, their bedrooms and introduced to their pet bird Fluffy (budgie) and dogs Lily (staffy) and Russ (Jack Russell) and Nappie (little terrier).
We started our photo session in the the girls bedroom.  I like these two photos, they show the cheeky grin from Kalani (pigtails).  You can see Aria is still warming up to me not quiet knowing if it's safe yet to put down her guard to this strange lady who is trying to make her laugh and doing really silly things to get the attention.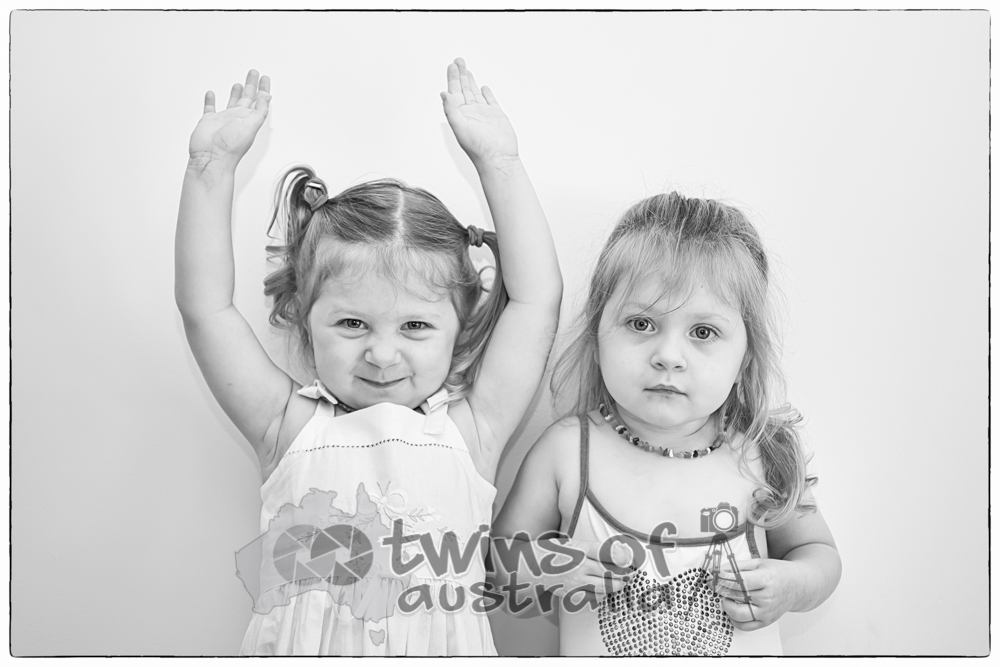 Andrew and Leigh's home backs onto the beautiful Tweed River, what a beautiful backdrop for photos – I just love these images taken of their children unaware that I took these.  Often it is best to capture children in the inquisitive natural state than trying to get them to 'pose' and do things that they don't understand why and goes against them being 'natural'.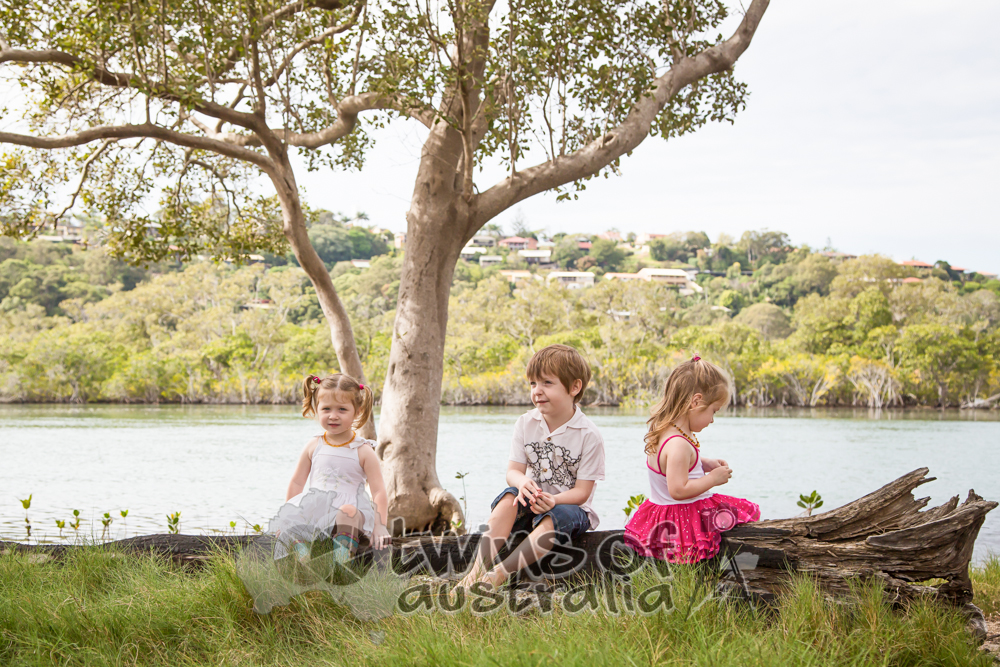 This is another lovely photo of them playing in the water…what child doesn't love the water, especially big brother Kai.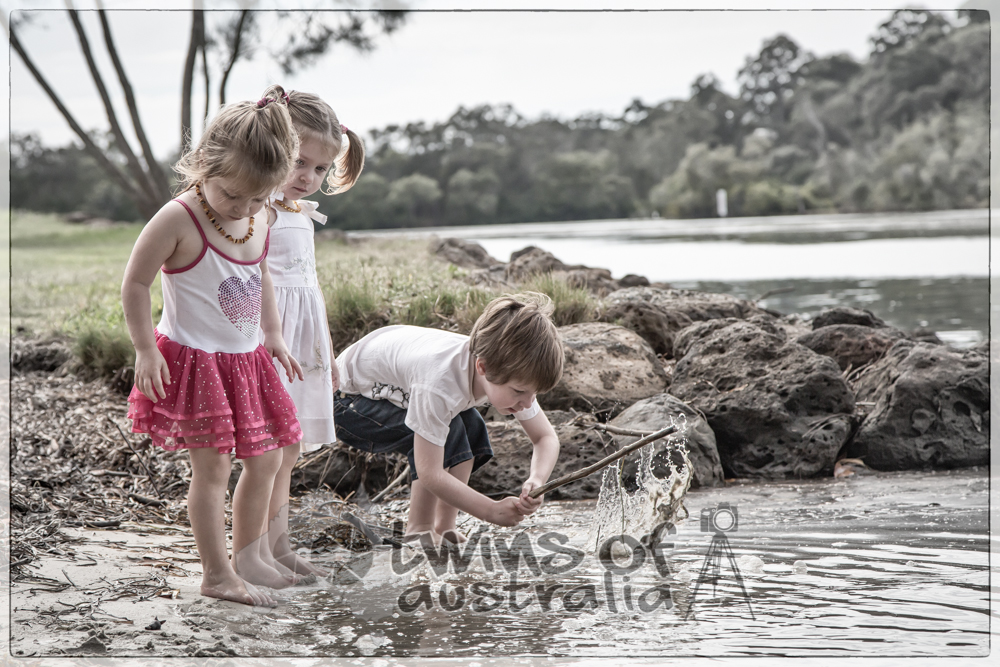 Then we played running and chasing games…again big brother Kai excelled in competition between his sisters.  Aria and Kalani didn't seem to mind they were just having fun running around and not really into this competing game yet! L-R: Aria, Kai & Kalani.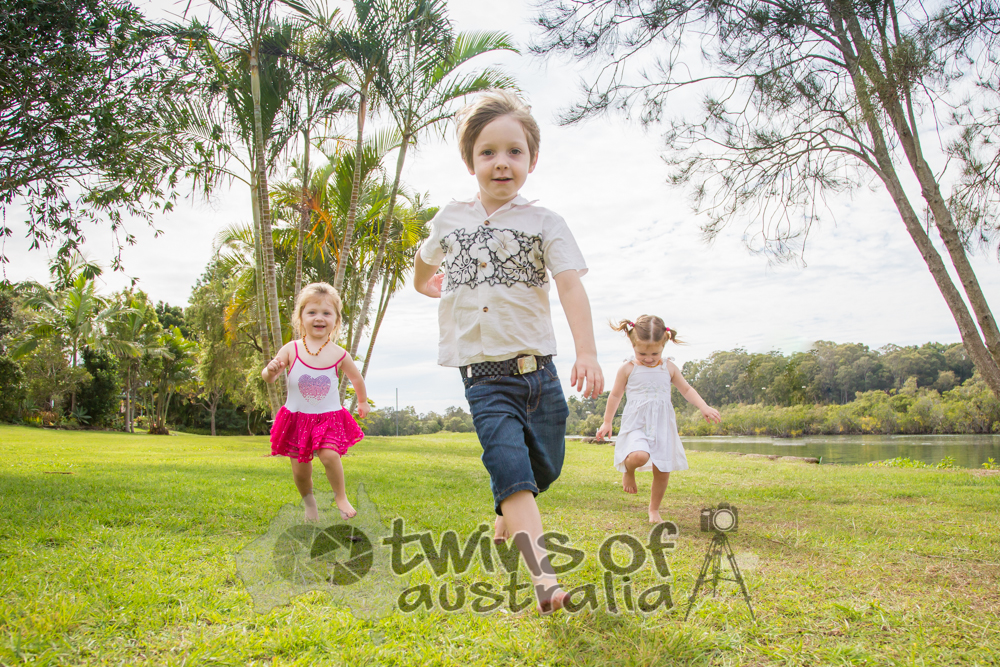 We even got dad (Andrew) into the game too.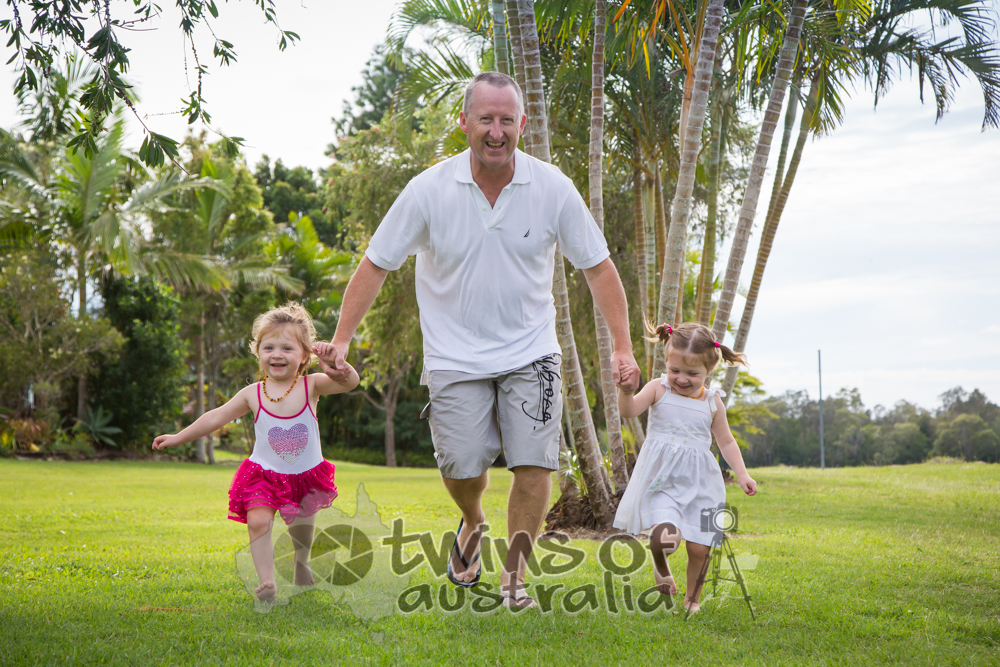 Love this one, melts my heart – feel the love and special bond between Kalani and their faithful family pet Lily, the staffordshire terrier.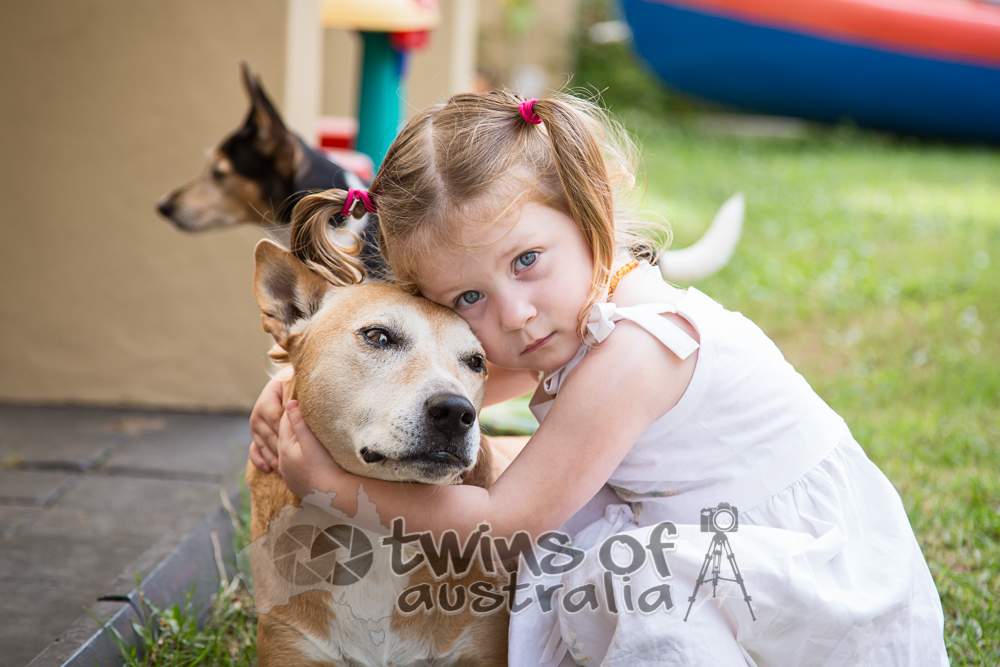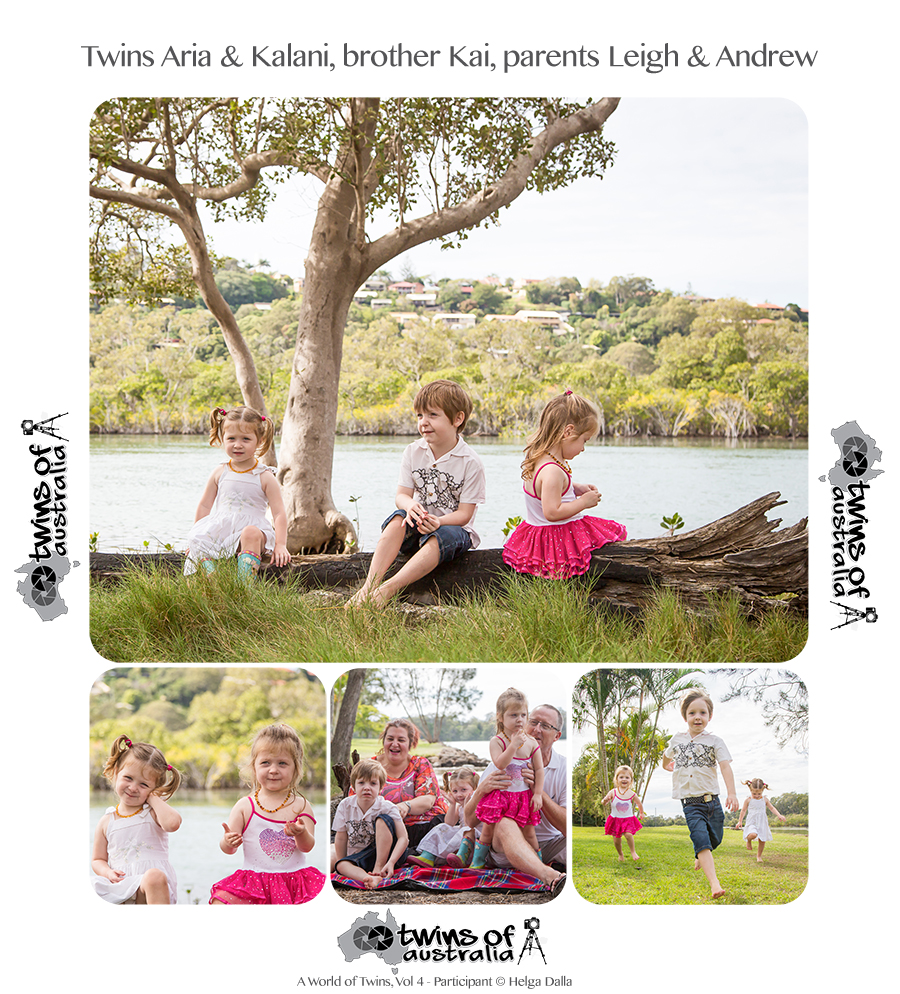 Big thank you to Leigh and Andrew for your warm hospitality and allowing me to work my magic and create some lovely images capturing some special moments in the life of your family.  I can't wait to see your family featuring in Volume 4 of A World of Twins, it will be hard to narrow it down to the final 3 for publication.
Helga Dalla, Photojournalist, Author & Founder of Twins of Australia and A World of Twins.  Specialising in recording the amazing connections and unique stories of twins and triplets across Australia.
GD Star Rating
loading…